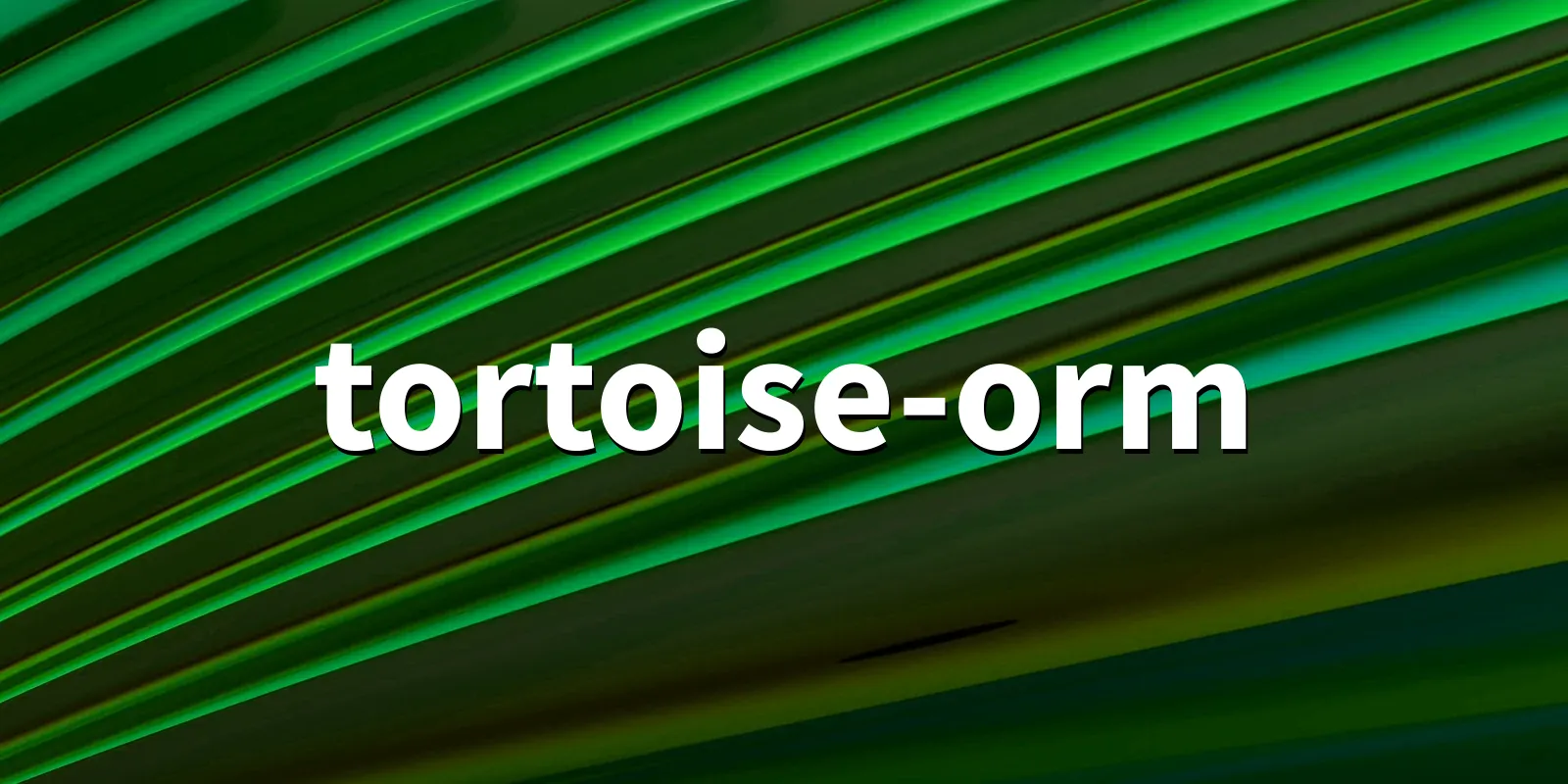 tortoise-orm 0.18.1
Easy async ORM for python, built with relations in mind
Easy async ORM for python, built with relations in mind
The tortoise/tortoise-orm repo was created 3 years ago and was last updated 11 hours ago.
The project is very popular with an impressive 2628 github stars!
How to Install tortoise-orm
You can install tortoise-orm using pip
pip install tortoise-orm
or add it to a project with poetry
poetry add tortoise-orm
Package Details
Author

Andrey Bondar

License

Apache-2.0

Homepage

PyPi

GitHub Repo
Classifiers
Database
Software Development/Libraries/Python Modules
Related Packages
Errors
A list of common tortoise-orm errors.
Code Examples
Here are some tortoise-orm code examples and snippets.
GitHub Issues
The tortoise-orm package as 300 open issues on GitHub
Custom Managers should be inherited to subclasses
Postgres JSON field error when using orjson package
Fastapi example test not working
Allow manual SQL from tests
Allow function to be passed to table
Allow validators to run async and do database IO
UPSERT - Add on conflict do update for bulk_create
Is it possible to use multiple MySQL databases/schemas on the same connection?
Automatically create and update m2m_relation
How to prefetch only the primary keys for a Many to Many Relation?
Consider removing uvloop from the accel extra deps
Getting Weird Error Resetting connection with an active transaction <asyncpg.connection.Connection object at 0x…>
Nested join does not prefetch the object.
add test for accessing a query
Unclosed client session