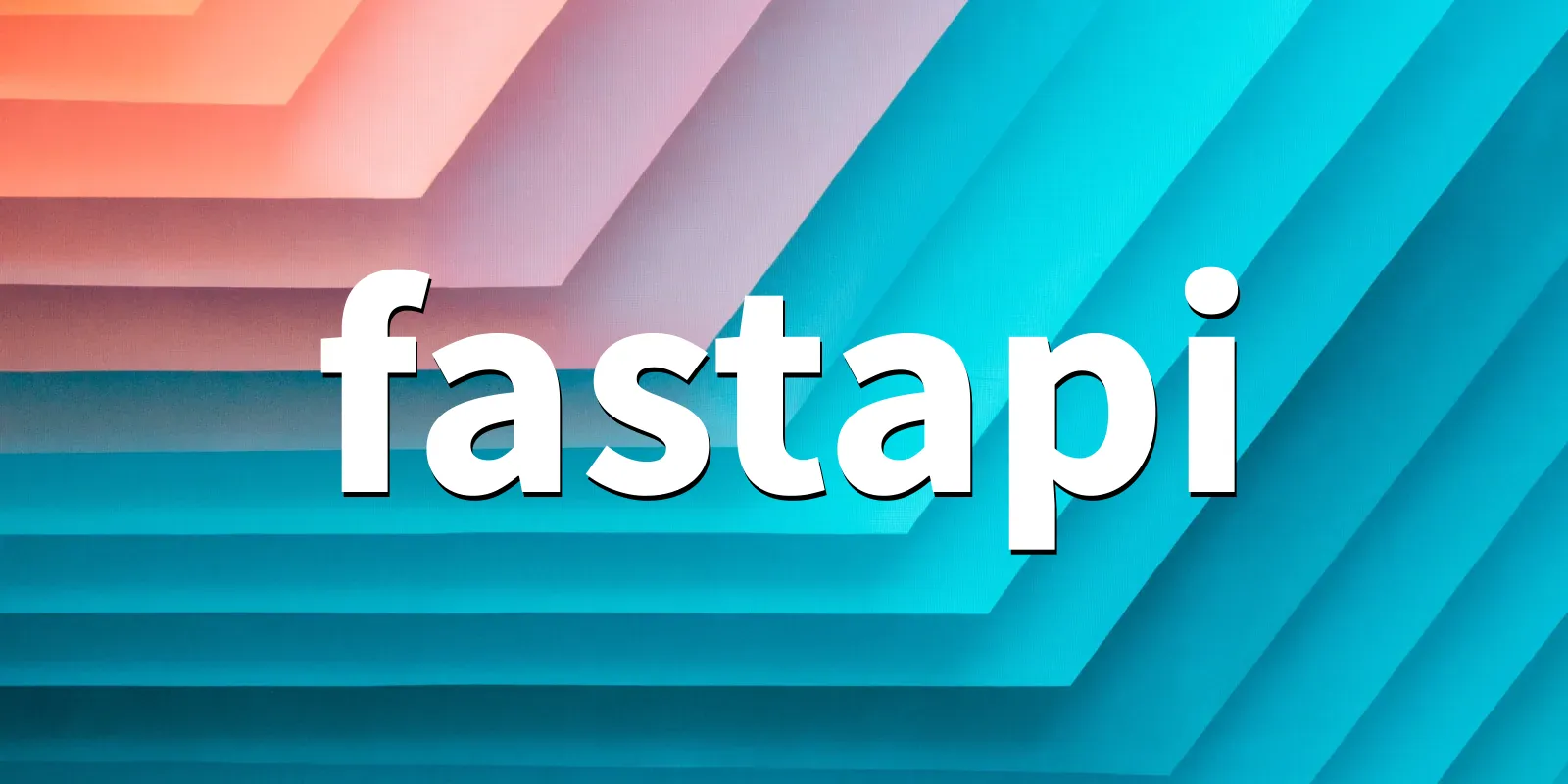 fastapi 0.79.0
FastAPI framework, high performance, easy to learn, fast to code, ready for production
FastAPI framework, high performance, easy to learn, fast to code, ready for production
The tiangolo/fastapi repo was created 3 years ago and was last updated 42 minutes ago.
The project is extremely popular with a mindblowing 48143 github stars!
How to Install fastapi
You can install fastapi using pip
pip install fastapi
or add it to a project with poetry
poetry add fastapi
Package Details
Author

Sebastián Ramírez

License

None

Homepage

PyPi

GitHub Repo
Classifiers
Internet
Internet/WWW/HTTP
Internet/WWW/HTTP/HTTP Servers
Software Development
Software Development/Libraries
Software Development/Libraries/Application Frameworks
Software Development/Libraries/Python Modules
Related Packages
Errors
A list of common fastapi errors.
Code Examples
Here are some fastapi code examples and snippets.
GitHub Issues
The fastapi package has 1602 open issues on GitHub
Proper way to test App with dynamically configure sqlalchemy backend
Fastapi returns the wrong value (original value + 4) if a big integer is returned
Bump starlette from 0.17.1 to 0.18.0
docs: replace HTTP code returned in case of existing user
multiple workers with gunicorn still synchronous
error handler use the response_class of application
Include 'Allow' header on default 405 Method Not Allowed responses
Update Starlette to 0.18.0 to solve some issues fastapi will have on FIPs enabled systems
Sanic-like background tasks
Update operation_id parameter position in delete method
async test is RuntimeError: no running event loop in router with await
Expect a file object (PDF or Excel) and Open It
How to log errors and request body to a seperate log file while also sending a premade response to client? - FastAPI with uvicorn and gunicorn
[QUESTION] Can I access the dependant name in a dependancy?
testing: "There is no current event loop in thread 'MainThread'."