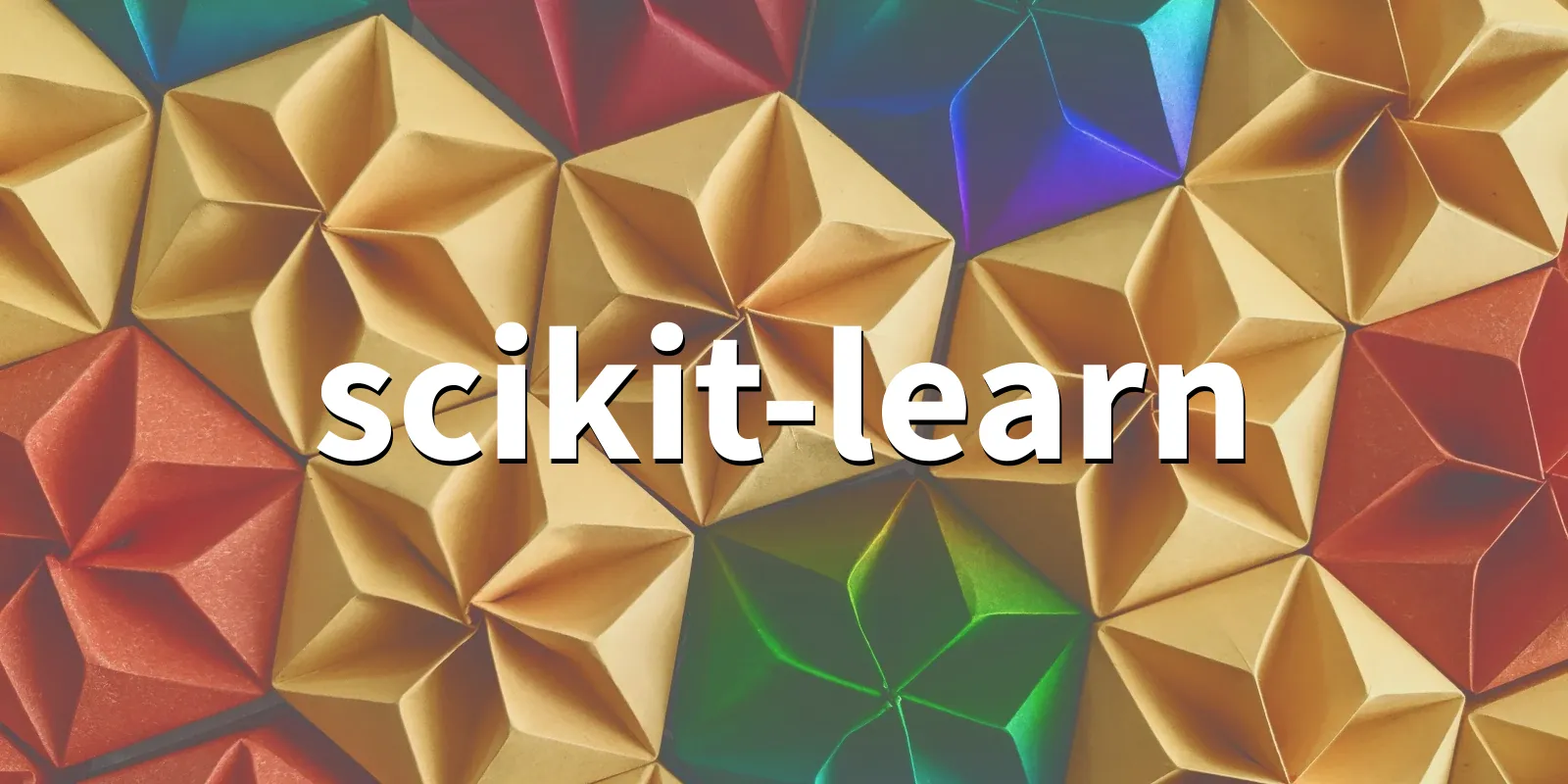 scikit-learn 1.1.2
A set of python modules for machine learning and data mining
A set of python modules for machine learning and data mining
The scikit-learn/scikit-learn repo was created 11 years ago and was last updated 2 hours ago.
The project is extremely popular with a mindblowing 51015 github stars!
How to Install scikit-learn
You can install scikit-learn using pip
pip install scikit-learn
or add it to a project with poetry
poetry add scikit-learn
Package Details
Author

License

new BSD

Homepage

PyPi

GitHub Repo
Classifiers
Scientific/Engineering
Software Development
Related Packages
Errors
A list of common scikit-learn errors.
Code Examples
Here are some scikit-learn code examples and snippets.
GitHub Issues
The scikit-learn package has 2147 open issues on GitHub
MNT Add validation for parameter alphas in LassoCV
BUG Fixes division by zero in PCA get_precision
DOC Adjust class style to match previous style
Add Lasso regularization to PoissonRegressor
MAINT Plug PairwiseDistancesArgKmin as a back-end
MAINT Adjust tests for numpydoc 1.2
ENH Support 2d y_score with 2 classes in top_k_accuracy_score w/ labels
ENH Improve error message for top_k_accuracy_score
BUG? LinearSVC with hinge loss and L2 penalty, solver='liblinear' seems to get stuck compared to other solvers
[MRG] Update gridsearch example for multimetric scoring.
#22229
ENH Replaced RandomState-specific calls to equivalent calls that match signature with Generator calls
[MRG] Adding variable force_alpha to classes in naive_bayes.py
ENH Optimise decomposition.FastICA.fit memory footprint and runtime
DOC Ensures that sklearn.datasets._base.load_breast_cancer passes numpydoc validation
Related Packages & Articles