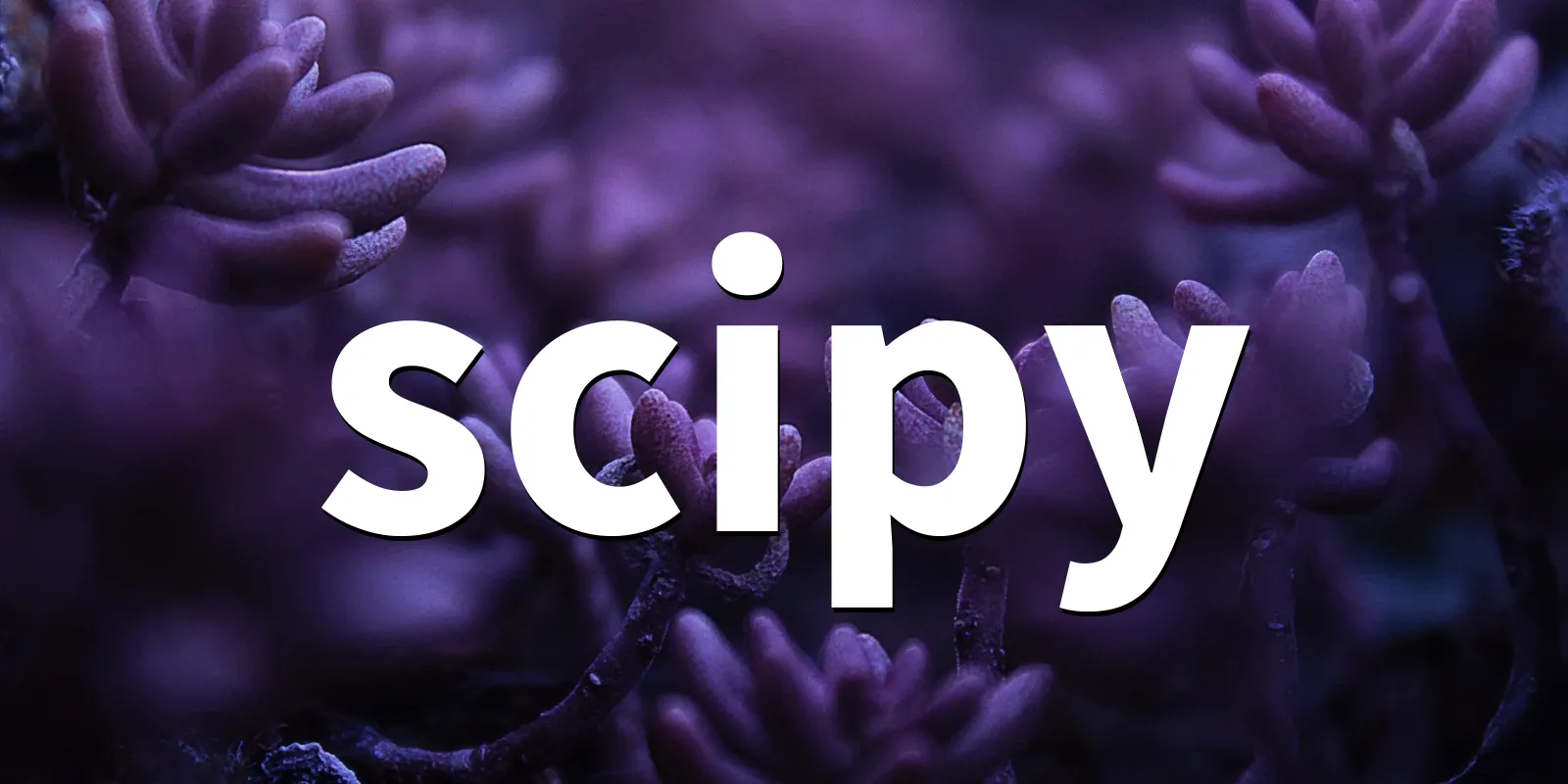 scipy 1.9.0
SciPy: Scientific Library for Python
SciPy: Scientific Library for Python
The scipy/scipy repo was created 11 years ago and was last updated 15 hours ago.
The project is extremely popular with a mindblowing 10061 github stars!
How to Install scipy
You can install scipy using pip
pip install scipy
or add it to a project with poetry
poetry add scipy
Package Details
Author

License

BSD

Homepage

PyPi

GitHub Repo
Classifiers
Scientific/Engineering
Software Development/Libraries
Related Packages
Errors
A list of common scipy errors.
Code Examples
Here are some scipy code examples and snippets.
GitHub Issues
The scipy package has 1724 open issues on GitHub
FIX: compile errors with gcc 11.1
DOC: stats: add weights in formulas and examples for gmean and hmean
ENH: Performance improvements for linear_sum_assignment
ENH: multivariate Shapiro-Wilk test
CI: switch one macOS CI job from distutils to meson
LinearOperator unnecessary in lobpcg
ENH: optimize: milp: mixed integer linear programming
DOC: Documentation inaccuracy of scipy.interpolate.bisplev
ENH: windowed version of lombscargle
Segfault in HiGHS code when building with Mingw-w64 on Windows
BUG, DOC, TST: combine_pvalues: Fixing Tippett's and Pearson's method and improving documentation.
Adapt dev.py to Windows install stages
ENH: Infinite df approximation for Studentized Range PDF
DOC, BUG: Fix error in heading remapping for custom scipy.optimize:function domain directive
ENH: differential_evolution vectorized kwd
Related Packages & Articles