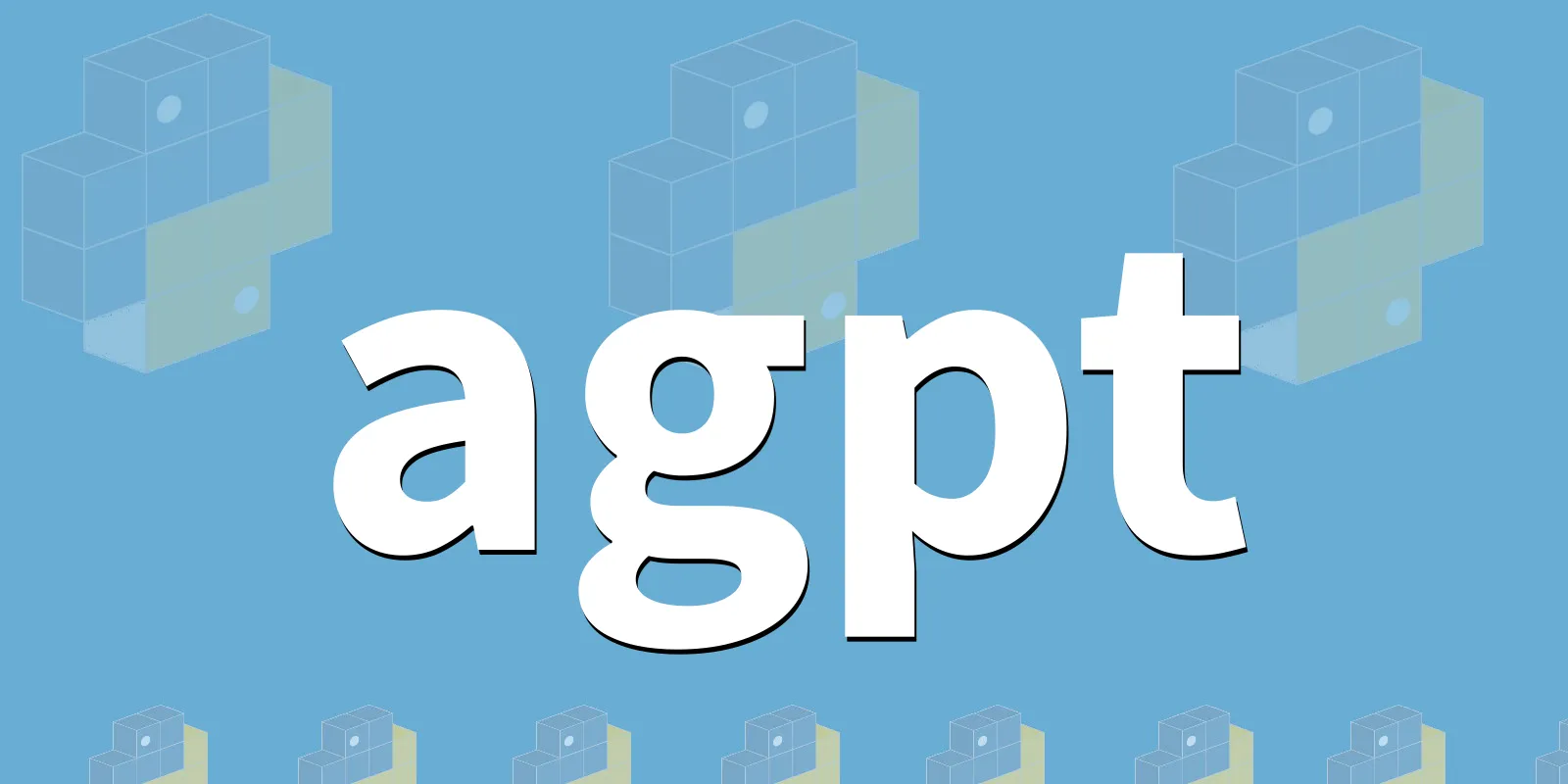 agpt 0.2.2
An open-source attempt to make GPT-4 autonomous
An open-source attempt to make GPT-4 autonomous
The Significant-Gravitas/Auto-GPT repo was created 5 months ago and the last code push was Yesterday.
The project is extremely popular with a mindblowing 146671 github stars!
How to Install agpt
You can install agpt using pip
pip install agpt
or add it to a project with poetry
poetry add agpt
Package Details
Author

License

Homepage

PyPi:

GitHub Repo:
Classifiers
Related Packages
Errors
A list of common agpt errors.
Code Examples
Here are some agpt code examples and snippets.
GitHub Issues
The agpt package has 746 open issues on GitHub
Add files via upload
TimeoutError: The read operation timed out
SYSTEM: Command write_to_file returned: Error: File has already been updated.
Fix speak mode with elevenlabs falling into error
Update Dockerfile
[QUESTION] How to change COMMAND or ARGUMENT before say "Yesy"
no module named 'ftfy'
<div align="center"><img src="https://raw.githubusercontent.com/sindresorhus/refined-github/master/media/icon.svg" width="128"> </div>
Provide pytests for autogpt/core/agent/base.py
Could autogpt run only with cmd?
MacOS Traceback runpy in module autogpt.cli.main()
ERROR: No matching distribution found for auto-gpt-plugin-template (unavailable)
error when activating assistant
Provide pytests for QueryLanguageModel class defined in autogpt/core
plugins_config.yaml
Related Packages & Articles