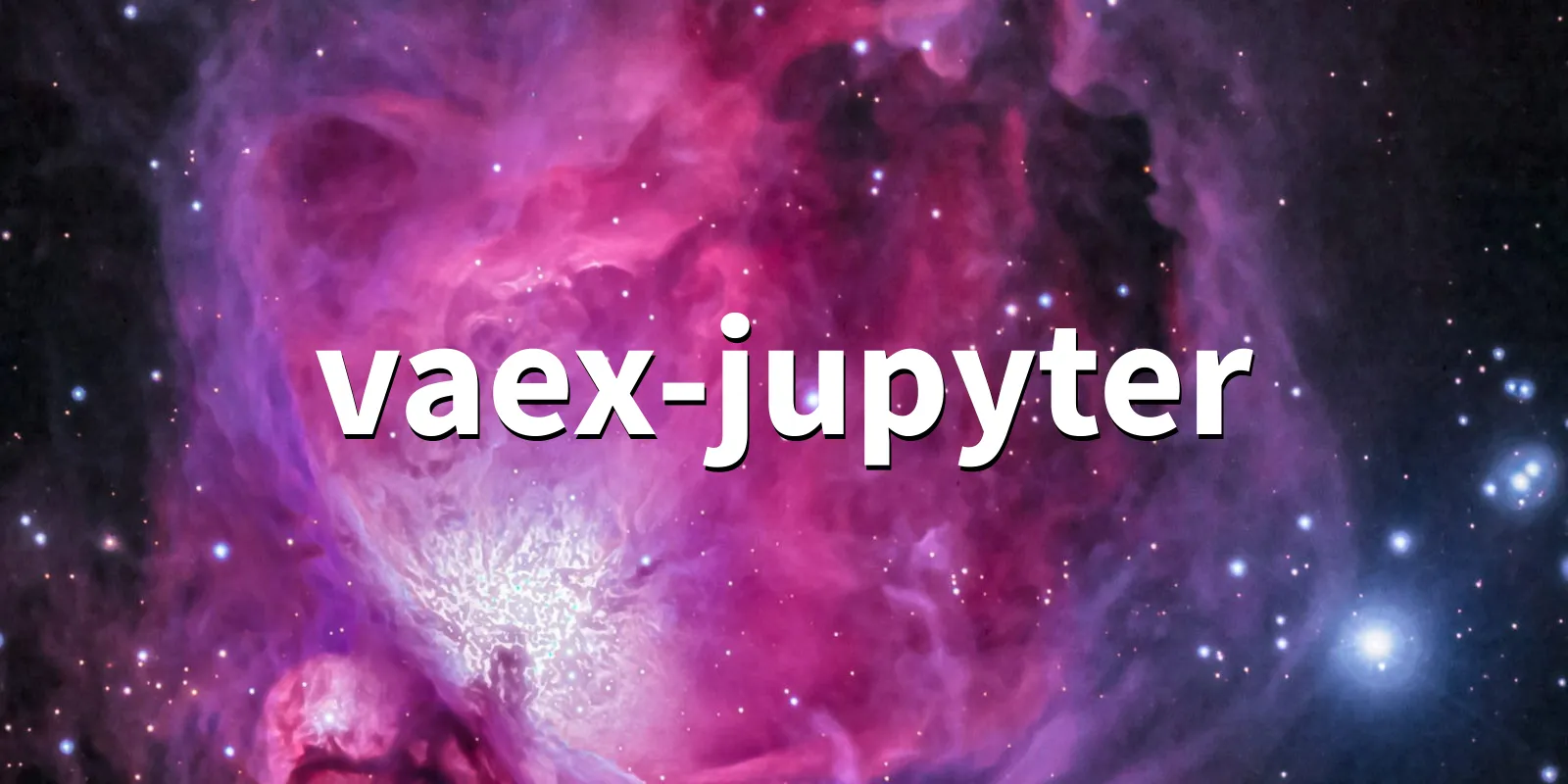 vaex-jupyter 0.8.2
Jupyter notebook and Jupyter lab support for vaex
Jupyter notebook and Jupyter lab support for vaex
The vaexio/vaex repo was created 8 years ago and the last code push was 2 weeks ago.
The project is extremely popular with a mindblowing 7971 github stars!
How to Install vaex-jupyter
You can install vaex-jupyter using pip
pip install vaex-jupyter
or add it to a project with poetry
poetry add vaex-jupyter
Package Details
Author

Maarten A. Breddels

License

MIT

Homepage

PyPi:

GitHub Repo:
Related Packages
Errors
A list of common vaex-jupyter errors.
Code Examples
Here are some vaex-jupyter code examples and snippets.
GitHub Issues
The vaex-jupyter package has 504 open issues on GitHub
[BUG-REPORT] converting massive CSV (50GB) stalls
[BUG-REPORT] AttributeError: 'ProgressBar' object has no attribute 'stime0'
vx.from_pandas(df).export_hdf5(path) giving KeyError while writing pandas df to HDF5 file.
DataFrame.max returning array containing -inf values
Issue on page /tutorial_jupyter.html
[BUG-REPORT] PydanticImportError: BaseSettings has been moved
[BUG-REPORT] AssertionError while performing math operation on shifted columns
Fixes #2350 Implementing take function in Vaex for first n colums
fix bug : open csv file use delimiter other than comma。
[Bug Fix] Broken graphQL query comparisons
Interactive widget fix
dont use take with arrow
Build aarch64 wheels and support python 3.11
fix typos in the learn more about vex section from the README file
Fix: evaluate iterator when selection=True
Related Packages & Articles