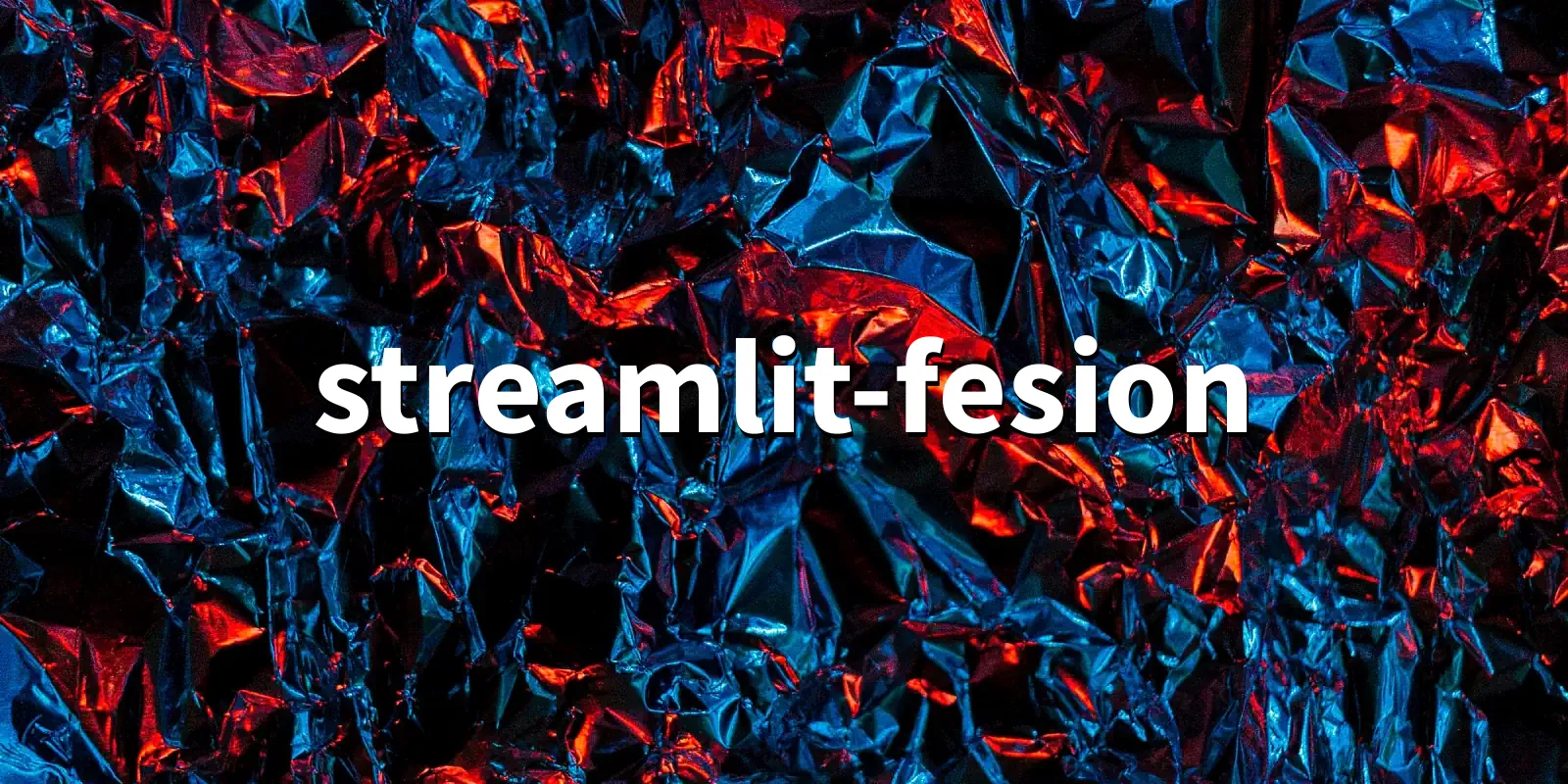 streamlit-fesion 0.4.0
The whitphx/streamlit-webrtc repo was created 2 years ago and the last code push was 1 weeks ago.
The project is popular with 872 github stars!
How to Install streamlit-fesion
You can install streamlit-fesion using pip
pip install streamlit-fesion
or add it to a project with poetry
poetry add streamlit-fesion
Package Details
Author

Yuichiro Tachibana (Tsuchiya)

License

MIT

Homepage

PyPi:

GitHub Repo:
Classifiers
Related Packages
Errors
A list of common streamlit-fesion errors.
Code Examples
Here are some streamlit-fesion code examples and snippets.
GitHub Issues
The streamlit-fesion package has 79 open issues on GitHub
Bump @storybook/addon-actions from 6.5.12 to 7.1.1 in /streamlit_webrtc/frontend
Bump @storybook/node-logger from 6.5.12 to 7.1.1 in /streamlit_webrtc/frontend
Bump streamlit from 1.23.1 to 1.25.0
Bump click from 7.1.2 to 8.1.6
Bump word-wrap from 1.2.3 to 1.2.4 in /streamlit_webrtc/frontend
Bump twilio from 8.3.0 to 8.5.0
Bump @types/jest from 28.1.8 to 29.5.3 in /streamlit_webrtc/frontend
Bump semver from 5.7.1 to 5.7.2 in /streamlit_webrtc/frontend
Bump tough-cookie from 4.0.0 to 4.1.3 in /streamlit_webrtc/frontend
Bump typing-extensions from 4.7.0 to 4.7.1
Bump numpy from 1.24.3 to 1.24.4
Bump mypy from 1.4.0 to 1.4.1
Raspberry Pi 4B Webcam "Device not available (Requested device not found)"
Bump minimatch and react-scripts in /streamlit_webrtc/frontend
Bump shell-quote and react-scripts in /streamlit_webrtc/frontend
Related Packages & Articles