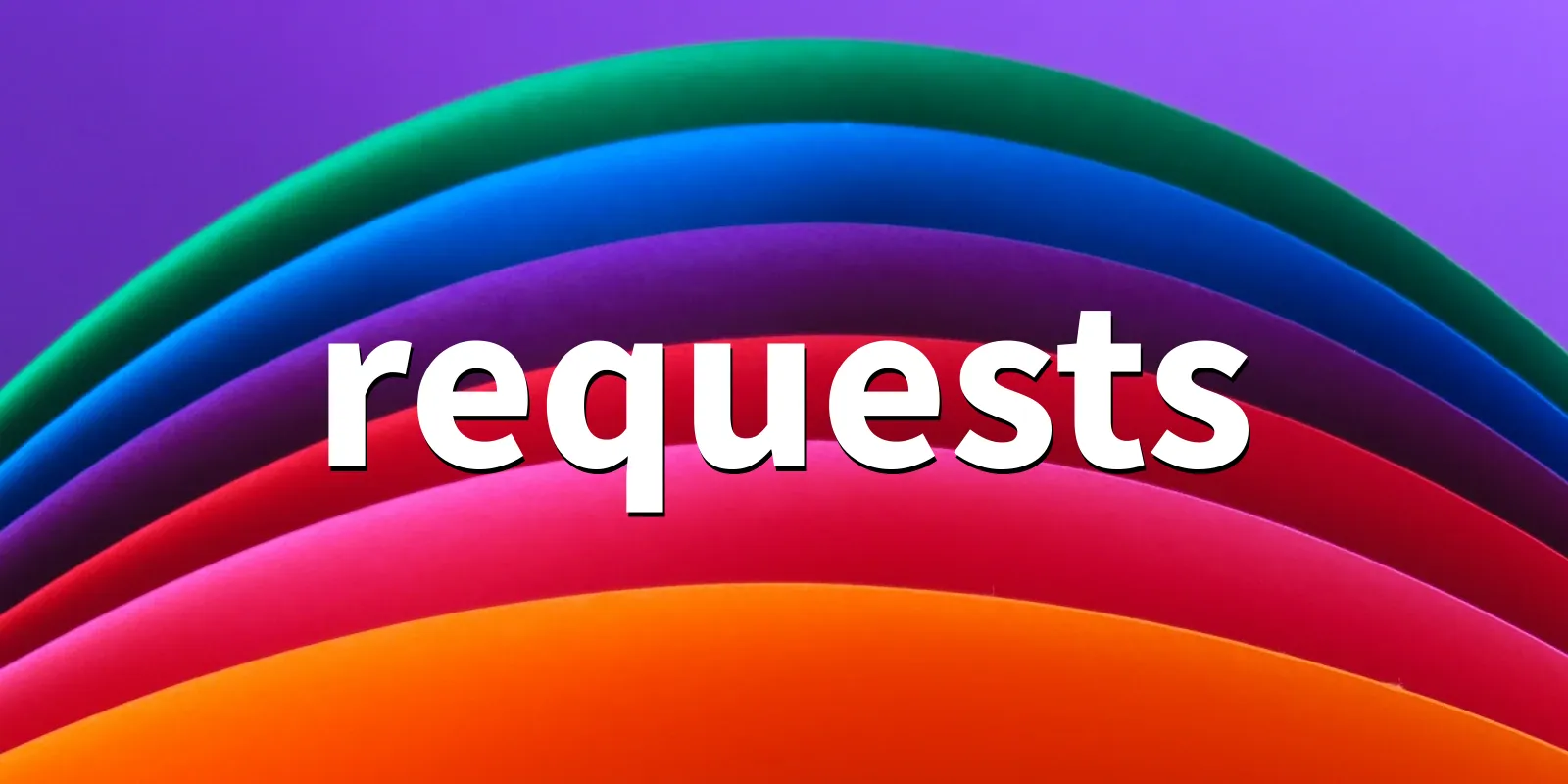 requests 2.28.1
Python HTTP for Humans.
Python HTTP for Humans.
The psf/requests repo was created 11 years ago and was last updated 7 hours ago.
The project is extremely popular with a mindblowing 47999 github stars!
How to Install requests
You can install requests using pip
pip install requests
or add it to a project with poetry
poetry add requests
Package Details
Author

Kenneth Reitz

License

Apache 2.0

Homepage

PyPi

GitHub Repo
Classifiers
Internet/WWW/HTTP
Software Development/Libraries
Related Packages
Errors
A list of common requests errors.
Code Examples
Here are some requests code examples and snippets.
GitHub Issues
The requests package has 234 open issues on GitHub
Fixing unicode surrogates in POST data lead to exception
407 Proxy Authentication Required on 2.27.1
UnicodeDecodeError after following a chain of redirects
Support for proxy that requires DigestAuth
Requests: Python 2.7 Support and Deprecation
Possible issue with proxies and TLS versions when using a session.
Unicode surrogates in POST data lead to exception
For Morsel cookies requests expects wrong Expires time format
RequestsCookieJar._find_on_duplicates wrongly fails on cookie with empty value
Set encoding for +json media type suffix responses like application/json
Make chardet/charset_normalizer optional dependencies
Make chardet/charset_normalizer optional?
Document de-duplication of keys for params and data
Discrepancies between self-prepared and session-prepared request headers
Warn user if environment variables are used