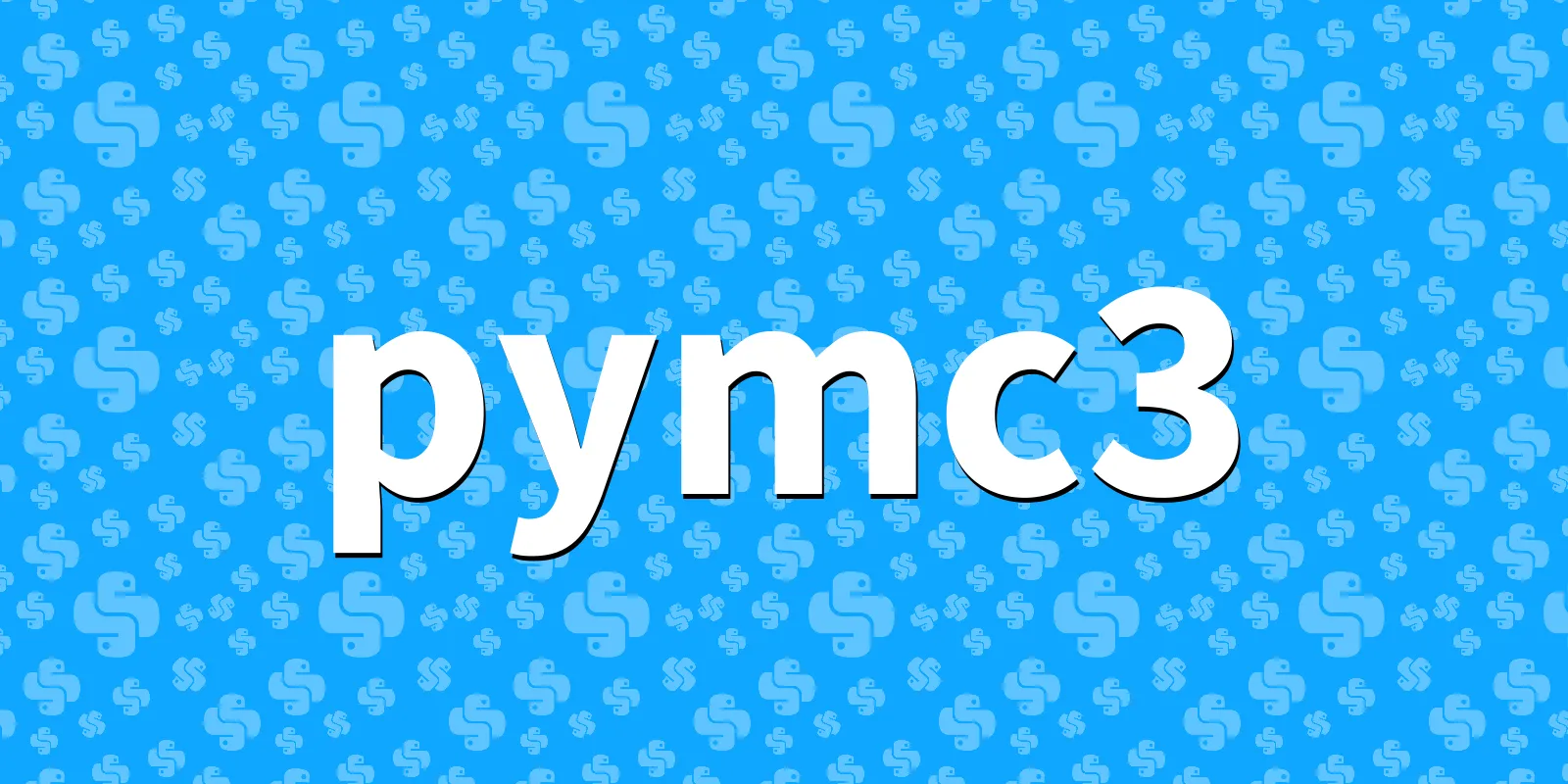 pymc3 3.11.5
Probabilistic Programming in Python: Bayesian Modeling and Probabilistic Machine Learning with Thean
Probabilistic Programming in Python: Bayesian Modeling and Probabilistic Machine Learning with Theano
The pymc-devs/pymc repo was created 13 years ago and was last updated Yesterday.
The project is extremely popular with a mindblowing 7217 github stars!
How to Install pymc3
You can install pymc3 using pip
pip install pymc3
or add it to a project with poetry
poetry add pymc3
Package Details
Author

License

Apache License, Version 2.0

Homepage

PyPi

GitHub Repo
Classifiers
Scientific/Engineering
Scientific/Engineering/Mathematics
Related Packages
Errors
A list of common pymc3 errors.
Code Examples
Here are some pymc3 code examples and snippets.
GitHub Issues
The pymc3 package has 175 open issues on GitHub
API backports and deprecation warnings
AR time series distribution [WIP]
Switch GitHub Actions to install environments with mamba #5375
Allow for scalar or size 1 mu in MvNormal and MvStudentT
Switched clone to True in FunctionGraph calls for sample_jax
MissingInputError upon completion of sample_numpyro_nuts
Increase support for batched multivariate distributions
LKJCorr and LKJCholeskyCov refactor
Add additional compiler flag to work around GCC bug.
Accept idata_kwargs in sampling_jax
Seeding not working
Seeding issues
Switch GitHub Actions to install environments with mamba
set_data raises AttributeError
Remove automatic normalization in Multinomial and Categorical #5331
Related Packages & Articles