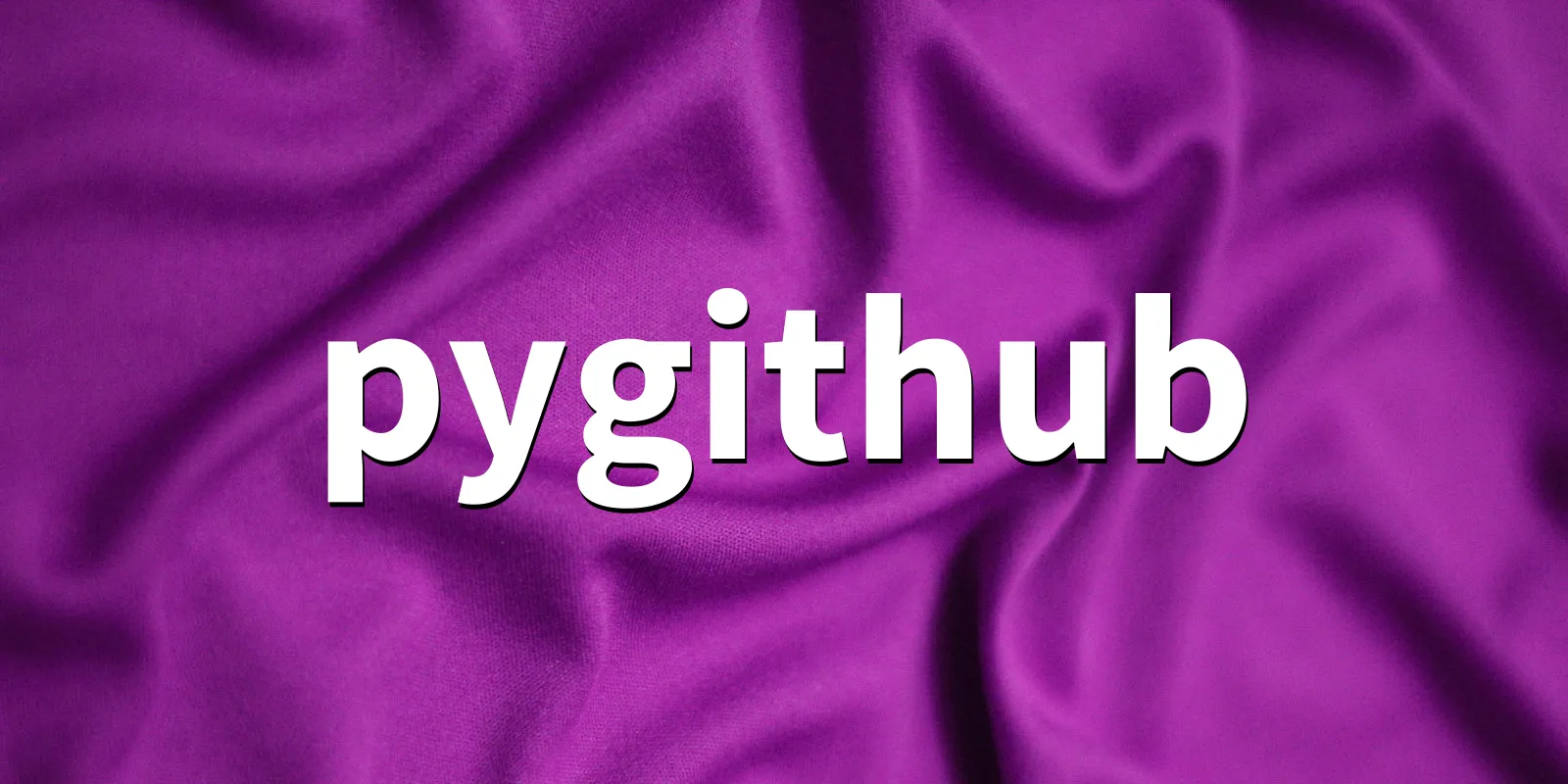 PyGithub 1.55
Use the full Github API v3
Use the full Github API v3
The PyGithub/PyGithub repo was created 10 years ago and was last updated 9 hours ago.
The project is extremely popular with a mindblowing 5380 github stars!
How to Install pygithub
You can install pygithub using pip
pip install pygithub
or add it to a project with poetry
poetry add pygithub
Package Details
Author

Vincent Jacques

License

Homepage

PyPi

GitHub Repo
Classifiers
Related Packages
Errors
A list of common pygithub errors.
Code Examples
Here are some pygithub code examples and snippets.
GitHub Issues
The pygithub package has 128 open issues on GitHub
Get the file content inside a repo for a given commit?
PyGithub fails to build with setuptools>=58
Update AuthenticatedUser.py to fix docs
Make Requester.__createException robust against missing message and body
AttributeError: 'NoneType' object has no attribute 'startswith' from get_user with 403 response
Add branch protection support for required_status_checks checks object
bypass pr review user team
Document the difference between commit and gitcommit
Add retry and pool_size to typing
Remove enableRetry and setPoolSize from Framework
Please add my GitHub action to your projects section
Throttle requests to mitigate RateLimitExceededExceptions
ConnectionError with upload_asset_from_memory
assertTrue is not for comparison
update github api docs URL for Repository metrics and statistics