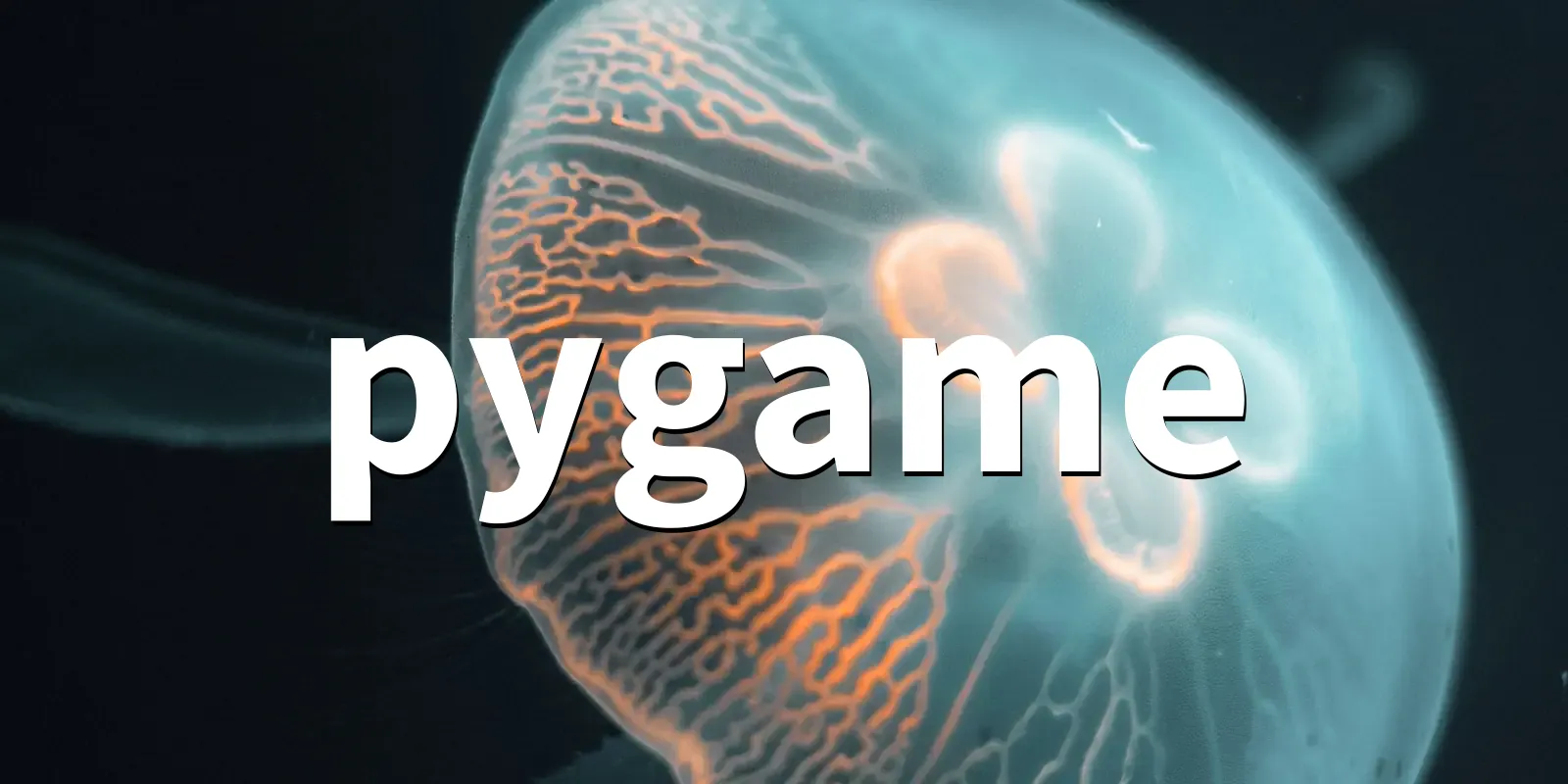 pygame 2.1.2
Python Game Development
Python Game Development
The pygame/pygame repo was created 5 years ago and was last updated 26 minutes ago.
The project is extremely popular with a mindblowing 5594 github stars!
How to Install pygame
You can install pygame using pip
pip install pygame
or add it to a project with poetry
poetry add pygame
Package Details
Author

A community project.

License

LGPL

Homepage

PyPi

GitHub Repo
Classifiers
Games/Entertainment
Multimedia/Graphics
Multimedia/Graphics/Capture/Digital Camera
Multimedia/Graphics/Capture/Screen Capture
Multimedia/Graphics/Graphics Conversion
Multimedia/Graphics/Viewers
Multimedia/Sound/Audio
Multimedia/Sound/Audio/MIDI
Multimedia/Sound/Audio/Players
Related Packages
Errors
A list of common pygame errors.
Code Examples
Here are some pygame code examples and snippets.
GitHub Issues
The pygame package has 404 open issues on GitHub
Adding get_flags in pygame.display
pygame.display.init fails if not started by root on Raspberry Pi
Add __new__ and __init__ functions for some types
adding missing copy test for Vector3
Fix stubtest warnings, run stubtest on CI
pygame for iOS
Added support for complex numbers for Vector2
Vector subclassing
Round floating point values to integers in rect property assignment
Pygame support for python "complex" type
Mouse click event appear twice in touchscreen
Added strikethrough option to Font
Add a .clamp_magnitude() to Vector2 and Vector3
Rect collidelistall unittests added and updated docs to document different argument types
SIMD version of BLEND_RGBA_MULT for 32bit surfaces
Related Packages & Articles