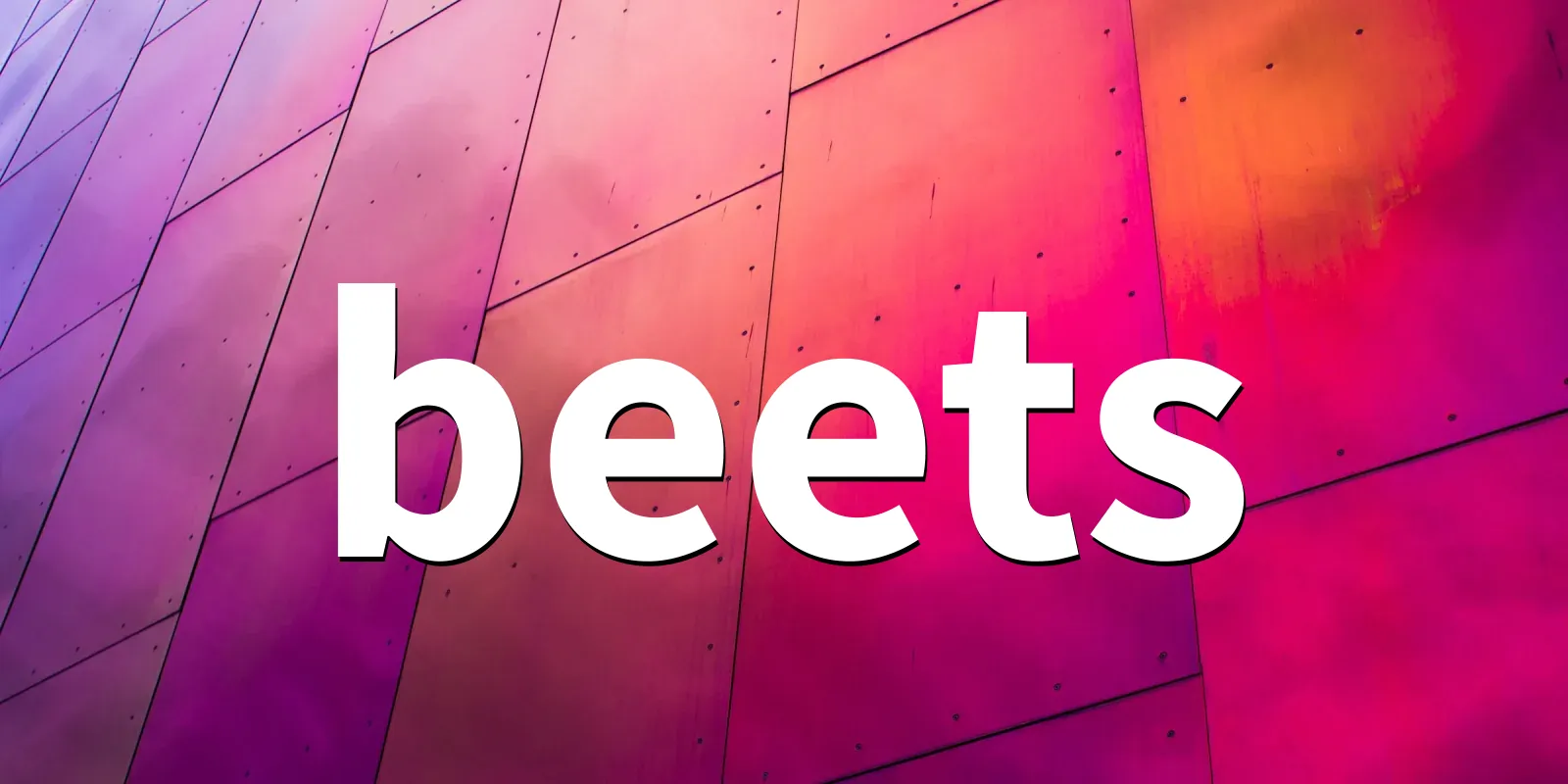 beets 1.6.0
music tagger and library organizer
Beets is the media library management system for obsessive music geeks. It catalogs your collection, automatically improving its metadata as it goes . It then provides a bouquet of tools for manipulating and accessing your music. music tagger and library organizer
The beetbox/beets repo was created 11 years ago and was last updated 8 hours ago.
The project is extremely popular with a mindblowing 10617 github stars!
How to Install beets
You can install beets using pip
pip install beets
or add it to a project with poetry
poetry add beets
Package Details
Author

Adrian Sampson

License

MIT

Homepage

PyPi

GitHub Repo
Classifiers
Multimedia/Sound/Audio
Multimedia/Sound/Audio/Players/MP3
Related Packages
Errors
A list of common beets errors.
Code Examples
Here are some beets code examples and snippets.
GitHub Issues
The beets package as 475 open issues on GitHub
Improved fix for Unicode mistakes in atomic move
Rough idea for #2657
lyrics: Newline-stripping regex can be extremely slow
Allow to configure which fields are used to find duplicates
-A adds new unknown numeration
Improve config cmd
beetsplug/web: fix translation of query path
Add template functionality in rewrite plugin
clutter option not doing anything
Unset field with import --set
Unicode error in new atomic move
Folder case change seems to not work
lyrics: Tekstowo.pl backend includes non-lyric content
Formatted modify and import –set-field.
discogs: Add a configuration option to avoid providing the genre field