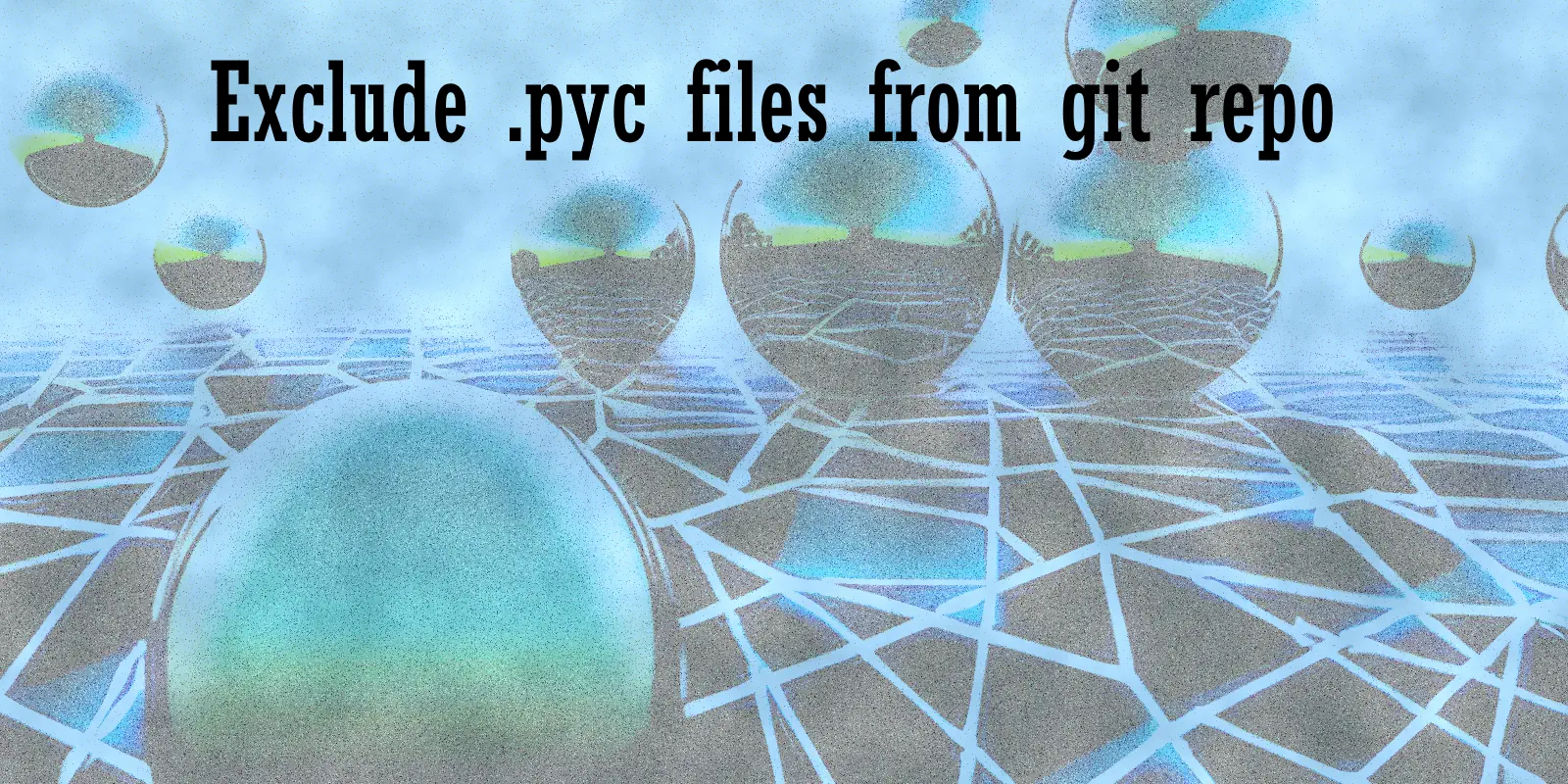 How to exclude and remove .pyc files from your git repo
If you're working with a Git repository, you probably don't want .pyc files (or any other kind of compiled files) to be included in your repository. These files are generally specific to your system and aren't useful to others. Moreover, including them can clutter your repository and make it larger and harder to manage.
The standard way to exclude certain files or file types in Git is by using a .gitignore file.
How to exclude .pyc files using .gitignore
In the root directory of your repository, create a file named .gitignore if it doesn't already exist.

Open the .gitignore file in a text editor.

Add the following line to the file:

*.pyc


Save and close the file.

Commit the .gitignore file to your repository:

git add .gitignore


git commit -m 

"Add .gitignore file"



Now, any .pyc files will be ignored by Git. They won't show up when you run git status, and they won't be included when you run git add ..
Exclude __pycache__ from git repo
__pycache__ is another place where pyc files are stored depending on how python is configured.
It also a best practice to ignore all files in the __pycache__ directories that Python creates, you can add another line to your .gitignore file:
*.pyc
__pycache__/

This tells Git to ignore the entire __pycache__ directory, regardless of where it appears in your repository.
Remember, it's best to set up your .gitignore file when you first create your repository.
How to remove existing .pyc files
If you've already committed .pyc files (or any other files you want to ignore), you'll need to remove them from your repository before Git will start ignoring them. You can do this with the git rm command, like so:
I hope this article helped you better understand how to exclude and remove .pyc files from your project git repository.
---
We ❤️ Python programming! Check out more articles in our Python Basics series.
Related Packages & Articles